MBA + M.S. in Business Analytics and Information Management Dual Degree Program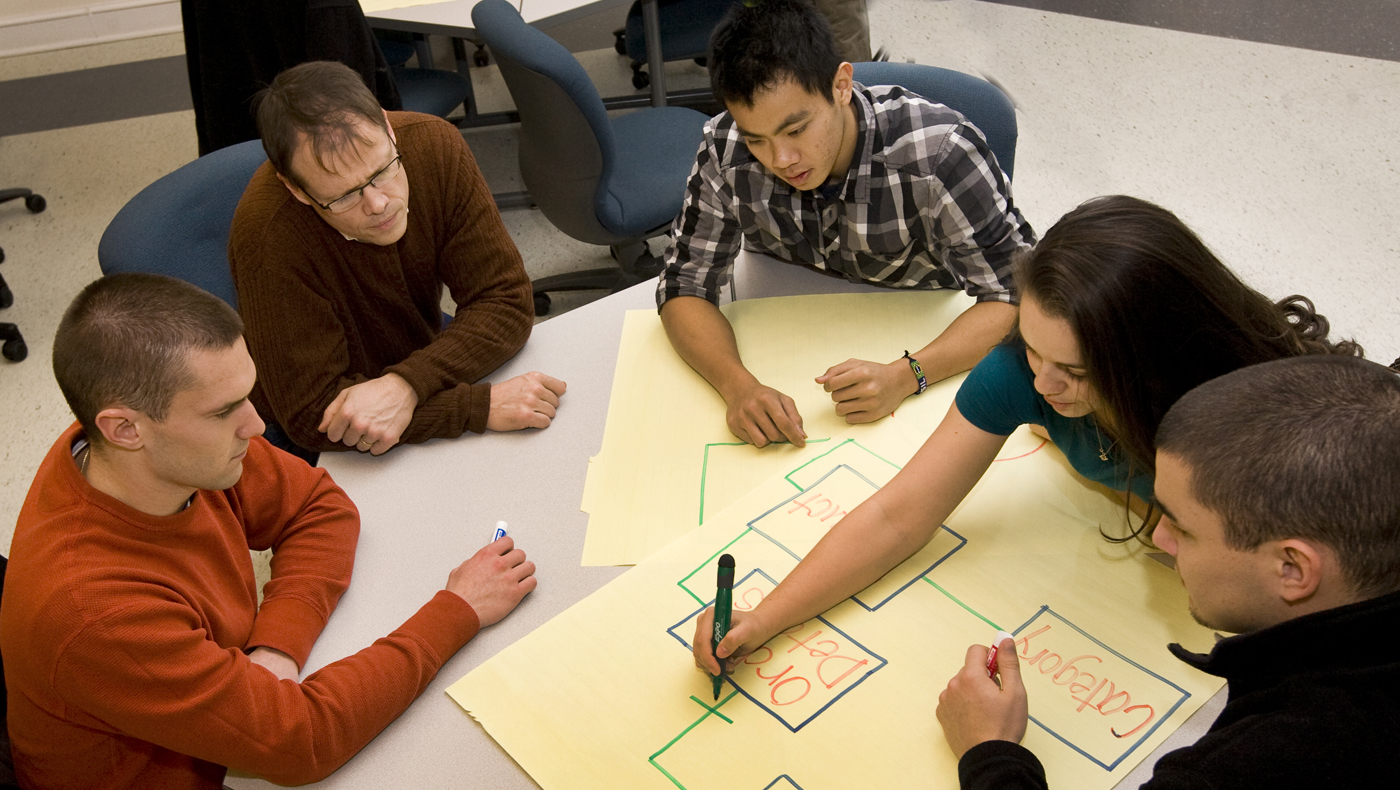 By combining the required courses of the MBA program with the required and elective courses of the M.S. in business analytics and information management, you can earn both degrees with a total of 59 credits.
Lerner's Office of Graduate and MBA Programs and the Department of Accounting & Management Information Systems jointly administer this dual degree program.
The MBA/M.S. in business analytics and information management dual degree program qualifies as a STEM (Science, Technology, Engineering, Math) OPT (Optional Practical Training) program. This allows international students in a technical field to apply for a 24-month extension to their OPT period.
Program Requirements
Complete 59 credits of coursework at UD (regardless of course waivers) and maintain continuous enrollment in every regular semester (fall and spring).
This dual degree program includes no elective credits, so plan carefully.
Suggested course sequence.
MBA Courses (29 credits)
ACCT 600 – Financial Reporting and Analysis
BUAD 620 – Fundamentals of Analytics
BUAD 631 – Operations Management and Management Science
BUAD 640 – Ethical Issues in Domestic and Global Business Environments
BUAD 670 – Managing People, Teams and Organizations
BUAD 680 – Marketing Management
BUAD 690 – Corporate Strategy
ECON 603 – Economic Analysis for Business Policy
FINC 650 – Financial Management

Professional Development Seminars (1 credit each):
BUEC 601 – Building Emotional Intelligence and Critical Thinking
BUEC 603 – Communicating, Branding and Career Networking
M.S. BAIM Courses (30 credits)
Foundation Courses:
MISY 604 – Database Design and Implementation
MISY 606 – Object-Oriented Systems Analysis, Design and Implementation

Core Courses (24 credits): Choose 8 courses from:
BUSINESS ANALYTICS
ACCT 602 – Big Data Technologies
BUAD 620 – Fundamentals of Analytics
BUAD 621 – Decision Analytics and Visualization
BUAD 622 – Optimization and Spreadsheet Modelling
BUAD 625 – Business Analytics Capstone
MISY 631 – Data Mining for Business Analytics
MISY 675 – Dashboard Design & Storytelling
STAT 674 – Applied Data Base Management (SAS)

INFORMATION MANAGEMENT
MISY 605 – Current Issues in Management Information Systems
BUAD 670 – Managing People, Teams, and Organizations
MISY 615 – Enterprise Architecture: Digitally Transforming Business
MISY 640 – Project Management and Costing
MISY 650 – Security and Control
MISY 655 – Ethics in Technology Management
MISY 627 – Information Technology and Organizational Effectiveness
CPEG 665 – Introduction to Cybersecurity
Other courses with approval from the director
News
---
Admissions Information
Learn more about MBA admissions requirements, deadlines, tuition and financial aid available to you.