MBA + Master of Chemical Engineering Dual Degree Program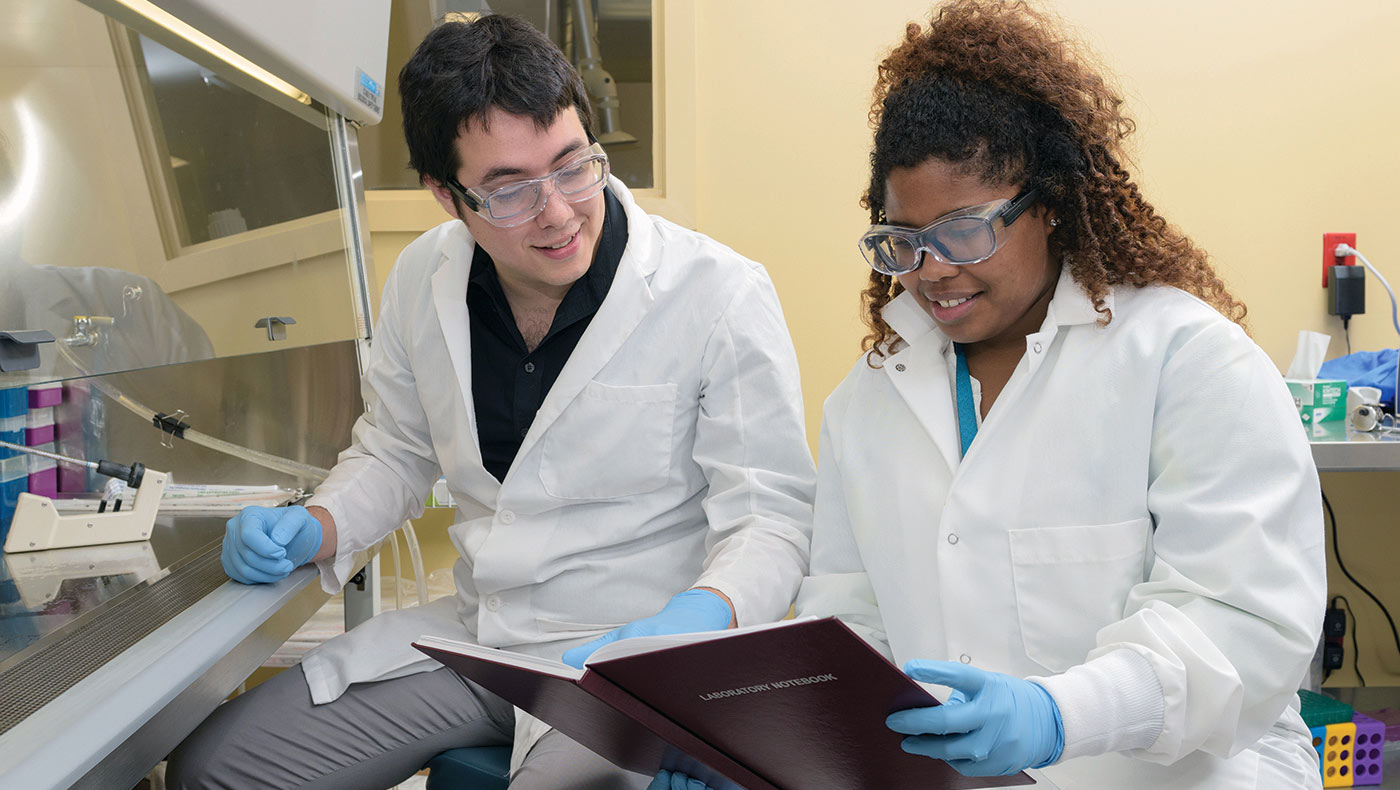 Broaden your engineering foundation and achieve career advancement.
Broaden your engineering and business knowledge by earning a master of chemical engineering and MBA at the same time. The dual degree is possible with either the thesis or non-thesis master's degree in chemical engineering.
Program Requirements
The dual degree program requires 59 credits rather than the 74 required if you were to pursue each degree separately, because the dual degree program counts 15 engineering credits toward the MBA. In order to take advantage of this credit savings, you must be admitted to the dual degree program before completing either the engineering or MBA program.​
MBA Courses (29 credits)
ACCT 800 – Financial Reporting and Analysis
BUAD 820 – Fundamentals of Analytics
BUAD 831 – Operations Management and Management Science
BUAD 840 – Ethical Issues in the Business Environment
BUAD 870 – Managing People, Teams and Organizations
BUAD 880 – Marketing Management
BUAD 890 – Corporate Strategy
ECON 503 – Economic Analysis for Business Policy
FINC 850 – Financial Management
Professional Development Seminars:
BUEC 601 – Building Emotional Intelligence and Critical Thinking (1 credit)
BUEC 603 – Communicating, Branding and Career Networking (1 credit)
Engineering Courses (30 credits)
CHEG 825 – Thermodynamics (3 credits)
CHEG 831 – Chemical and Biomolecular Engineering Principles I (3 credits)
CHEG 835 – Chemical Kinetics (3 credits)
CHEG 841 – Chemical and Biomolecular Engineering Principles II (4 credits)
CHEG 845 – Advanced Transport Phenomena (4 credits)
Electives (13 credits):
Electives should be taken to meet your area of interest. Electives should be approved by an advisor or the department's graduate committee. No more than 6 credits of electives may be taken outside the Department of Chemical Engineering. Six credits may be taken as a research/thesis option.
Contact
Please contact Engineering Outreach at enggoutreach@udel.edu for more information, or call 302-831-4863.
---
Admissions Information
Your application to the dual degree program is considered first by the engineering program. If you are accepted, you are automatically accepted into the MBA program as well. The only standardized test required is the Graduate Record Exam (GRE). The GMAT is waived.