MBA/Master of Science in Accounting Dual Degree Program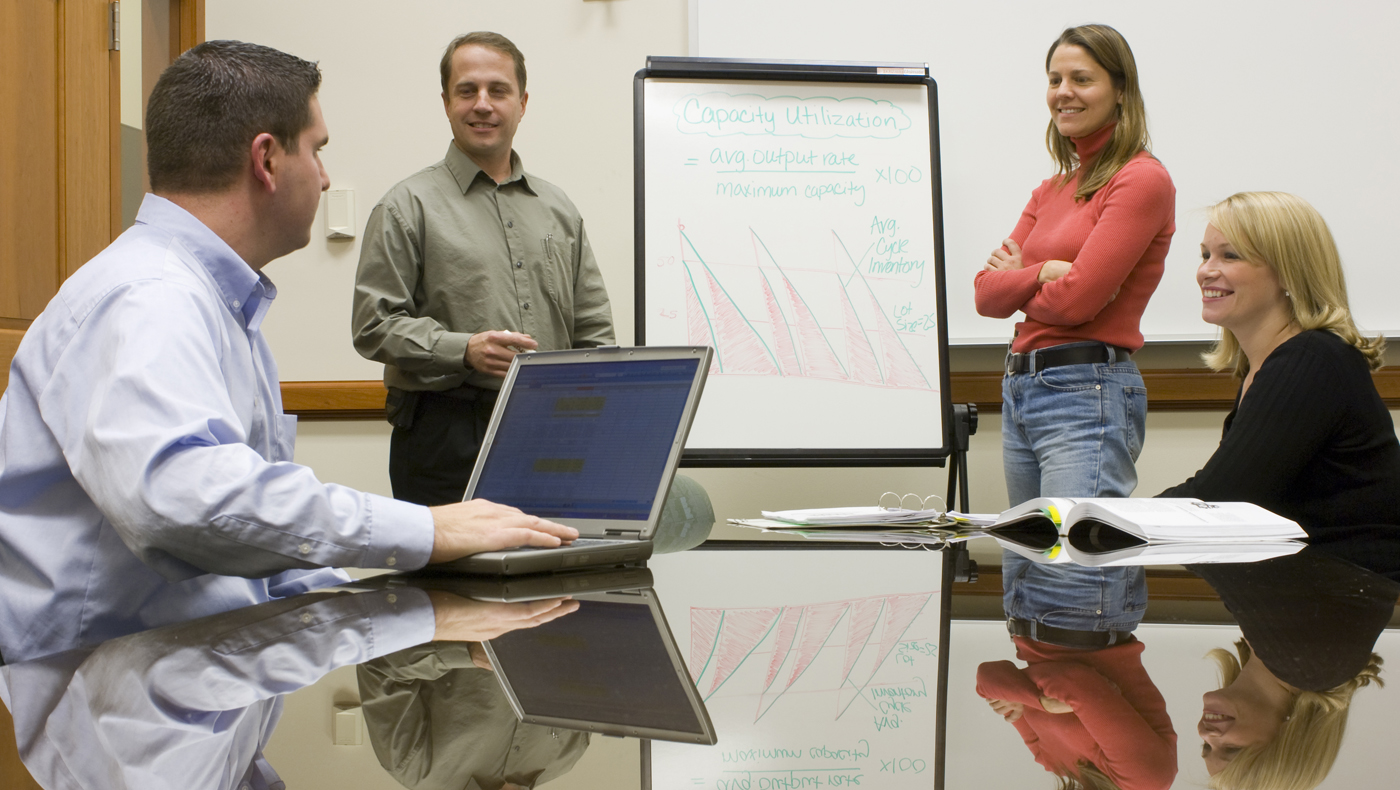 Increase Your Skillset
In the modern business world, employers are looking for graduates with expertise in multiple fields. The dual degree in accounting combines the strategic business foundation of the MBA with the financial acumen of the M.S. in accounting.
Program Highlights
With a dual MBA/M.S. in accounting degree, you will complete a wide variety of courses that will give you the foundation you need to succeed as an effective, efficient accounting professional.
You'll master technical skills like finance, data analysis, accounting and auditing, while building important business management skills in courses on leadership, organizational behavior, management and entrepreneurship.
Full-time students complete the program in two and a half years. Part-time students typically complete the program in approximately four years.
Program Requirements
The dual degree option allows you to complete both the MBA and the M.S. in accounting with a total of 59 credits – 29 credits from the MBA and 30 from the M.S. in accounting.
To be accepted into the dual program, you must meet the admissions requirements of both programs. Admissions directors for each program will evaluate your application separately and apply the same criteria specified in their respective programs.
If you are already enrolled in either individual program, you may apply for a change of degree to the dual program prior to receiving the first degree. Once a single degree has been conferred, you're no longer eligible to add the second degree. Neither degree is conferred until both degrees are completed.
Suggested course sequence.
Required Courses (44 Credits)
ACCT614 Advanced Federal Income Taxation
ACCT800 Financial Reporting and Analysis
ACCT804 Database Design, Networks and Implementation
ACCT810 Theory of External Reporting (Prerequisite: ACCT 316)
ACCT820 Financial Statement Analysis (Prerequisite: ACCT 800 or ACCT 316)
ACCT883 International Accounting (Prerequisite: ACCT 800 or ACCT 316)
BUAD820 Fundamentals of Analytics
BUAD831 Operations Management and Management Science (Prerequisite: BUAD 820)
BUAD840 Ethical Issues in Domestic and Global Business Environments
BUAD870 Managing People, Teams and Organizations
BUAD880 Marketing Management
BUAD890 Corporate Strategy (Prerequisites: FINC 850, BUAD 831, BUAD 870 and BUAD 880)
ECON503 Economic Analysis for Business Policy
FINC850 Financial Management (Prerequisite: ACCT 800)
Professional Development Seminars (1 credit each):
BUEC601 Building Emotional Intelligence and Critical Thinking
BUEC603 Communicating, Branding and Career Networking
Electives (15 credits)
Choose 5 from:
ACCT801 Management Accounting and Control (Prerequisites: ACCT 800 or equivalent and FINC 850)
ACCT805 Current Issues in Management Information Systems
ACCT806 Systems Analysis, Design and Implementation (Prerequisite: ACCT 804)
ACCT811 Advanced Management Accounting (Prerequisite: ACCT 327)
ACCT817 Information Technologies Audit (Prerequisite: ACCT 417)
ACCT840 Contemporary Issues in Accounting
ACCT857 Private Equity & Venture Finance
BUAD843 Special Topics in Global Business
ENTR660 High Technology Entrepreneurship
MISY830 Business Intelligence and Analytics
MISY840 Project Management and Costing
MISY850 Security and Control
---
Admissions Information
Learn more about MBA admissions requirements, deadlines, tuition and financial aid available to you.