Minor in Global Enterprise Technology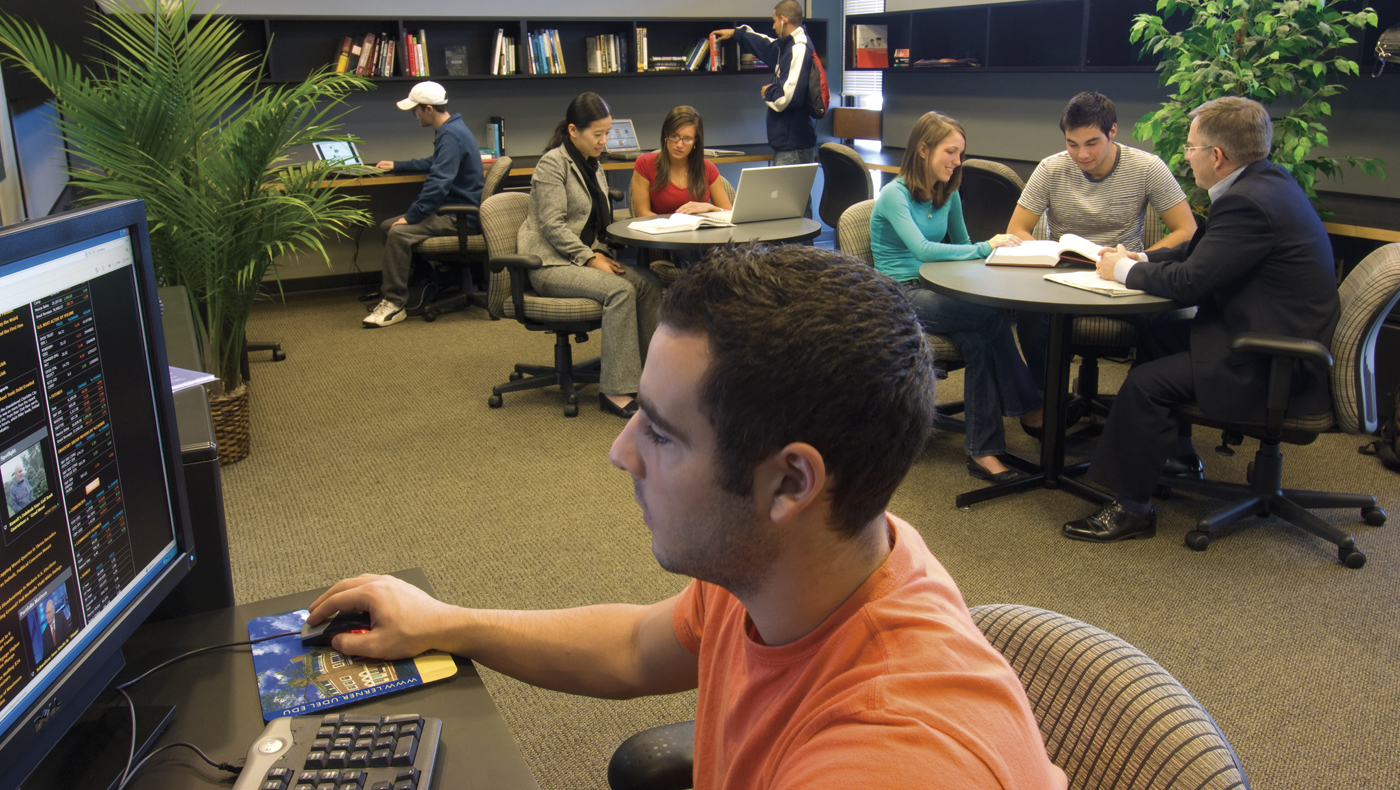 Use computers to solve business problems.
From credit card transactions to ticket reservations, we rely on global enterprise technology (GET) systems to power today's major global companies. These systems are large and complex, often requiring a level of understanding that few graduates have mastered.
Gain an advantage in the job market and join the many graduates with GET minors currently working in successful global companies in the financial, healthcare, insurance and entertainment fields.
With the GET minor, you'll learn:
How to solve technology challenges in a large, complex and globally distributed environment
How to scale solutions and exponentially in a global environment
How to communicate effectively with team members across regions and time zones
How to solve the challenges of processing millions of critical transactions each day
PROGRAM HIGHLIGHTS
All Majors May Apply
Students from any college or major can be accepted into the GET program, and information technology experience is not required. You'll be introduced to large-scale computer systems across various industries, giving you the opportunity to build your skillset in real-world contexts.
Global Enterprise Technology (GET) Immersion Internship
The Global Enterprise Technology (GET) Immersion Internship experience is an innovative, extended 6-month paid work experience. You'll develop management, critical thinking and communications skills – skills necessary for success in a global work environment. And you earn 12-15 credits.
PROGRAM REQUIREMENTS
You must earn a grade of C or better in 18 of the 21 credits, and an overall average of C or better for all seven courses in the minor.
All courses 3 credits unless stated otherwise.
Prerequisite: MISY160 or APEC135 Business Computing: Tools and Concepts (or equivalent course), or Introduction to Data Analysis.
Required Courses
MISY261 Business Information Systems
MISY427 Management of Information Systems
MISY330 or CISC437 Database Design and Implementation or Database Systems
MISY430 or CISC475 Systems Analysis and Implementation or Advance Software Engineering
GET elective courses: choose 3
Choose three of the following courses or other approved GET elective courses (see the program advisor for more details):
MISY380 Enterprise Resource Planning Systems
ACCT425 Strategic Information Systems and Accounting
MISY/CPEG465 Introduction to Cybersecurity
MISY305 Information Security and Risk
---
Admissions Information
Learn more about undergraduate admissions requirements, deadlines, tuition and financial aid available to you.