Minor in Social Entrepreneurship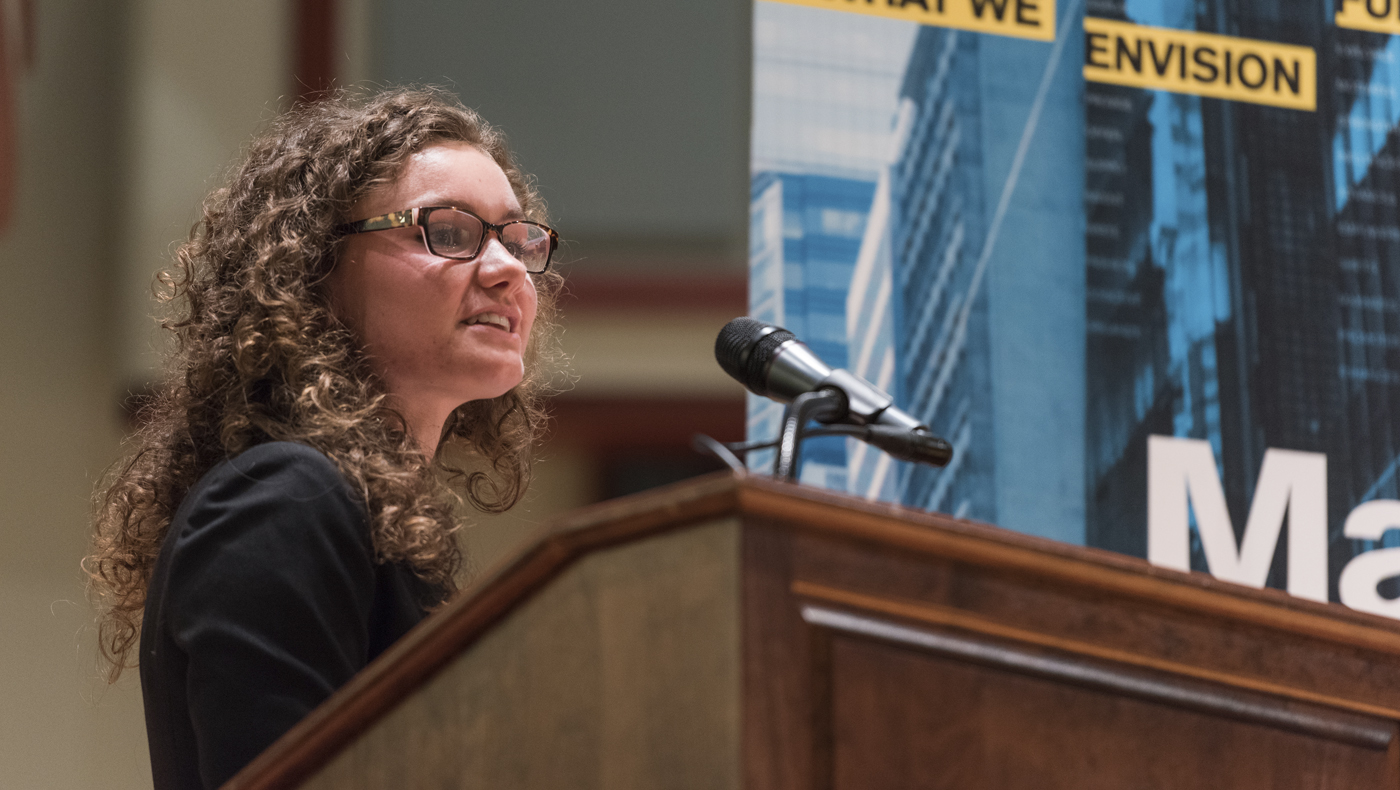 Make our world a better place.
The minor in social entrepreneurship focuses on developing creative, sustainable solutions to societal and environmental problems – issues that are relevant to your major field of study. You'll gain the knowledge, skills, connections and resources needed to identify and understand problems, generate and validate sustainable solutions and launch social ventures, including community service projects, nonprofit initiatives and mission-driven businesses.
PROGRAM REQUIREMENTS
All courses 3 credits unless stated otherwise.
Required Courses
ENTR350 Introduction to Entrepreneurship
ENTR355 User-Centered Research Methods for Entrepreneurship
ENTR420 Social Entrepreneurship
ENTR150 Business Basics for Entrepreneurs (0-4 credits)
ENTR464 Social Entrepreneurship in Practice
Community and Cultures Elective (choose one)
ANTH101 Introduction to Social and Cultural Anthropology
ANTH222 Technology and Culture
ANTH255 Applied Anthropology
ANTH/BHAN304 Culture, Health & Environment
ANTH382 Anthropology of Capitalism
APEC429 Community Economic Development
ART204 Media/Design/Culture
COMM263 Communicative Behavior and Culture
HDFS230 Families and Their Communities
HDFS333 Development of Human Relationships
LEAD400 Leadership for the Common Good
SOCI209 Social Problems
UAPP220 Citizens, Community and Change
Innovation and Entrepreneurship Skill Development Elective (choose one)
ENTR351 Entrepreneurial Marketing
ENTR353 Entrepreneurial Apprentice: Leadership and Influence
ENTR356 Creativity and Design Thinking
---
Admissions Information
Learn more about undergraduate admissions requirements, deadlines, tuition and financial aid available to you.