Minor in Event Management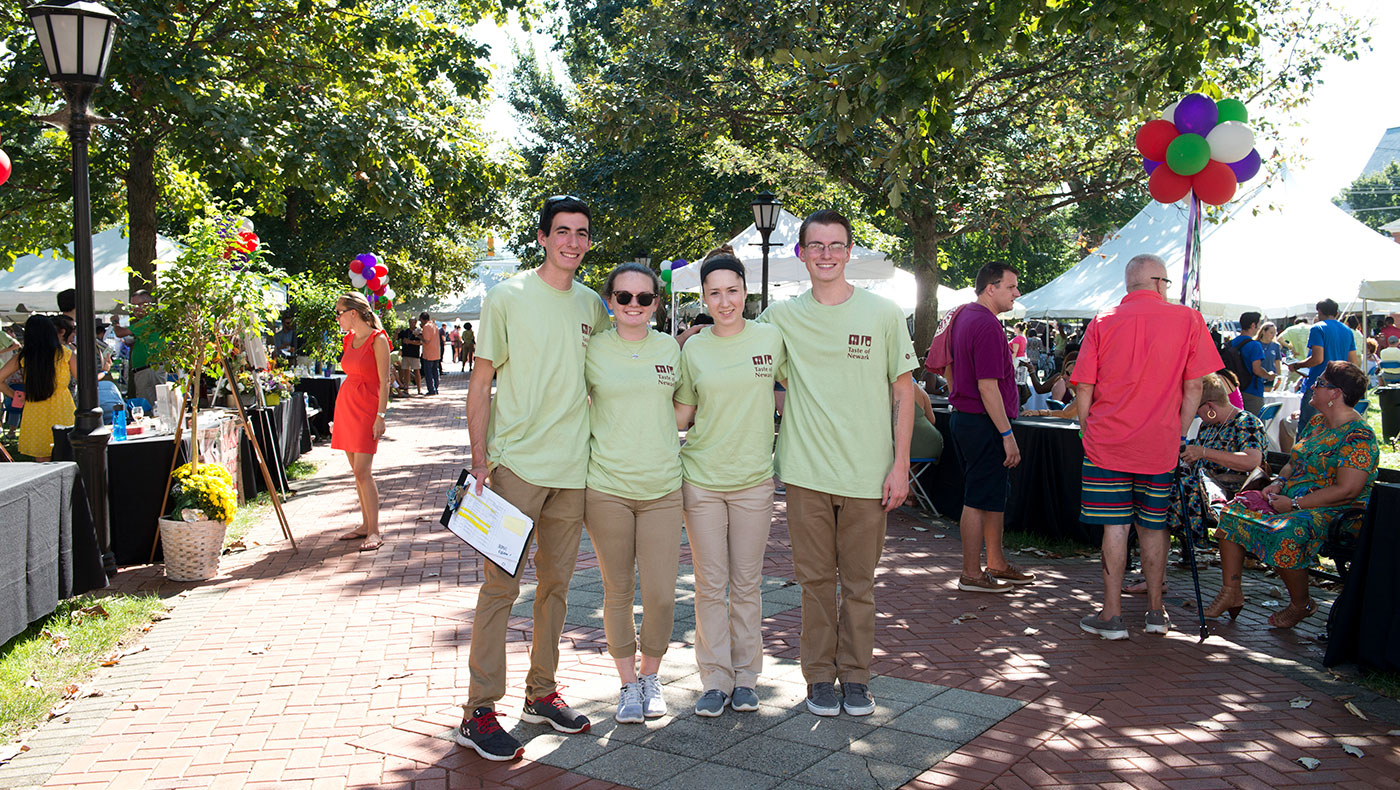 Organize and manage momentous and successful gatherings.
Event management is a multi-billion dollar industry that includes conferences, meetings, weddings, trade shows and sport tournaments hosted all over the world. The event management minor places emphasis on this fast-growing field, providing the knowledge and skills students need to succeed.
The minor is open to all majors.
Program Requirements
The HSBM department does not currently provide an event management major. Students enrolled in the HOSP, HSIM, and SPTM majors may count up to 6 credits of required courses that overlap with their respective majors.
Courses (9 credits)
HOSP 180 – Introduction to Hospitality
HOSP 215 – Meeting and Conference Management
SPTM 418 – Sport Event and Facility Management

Electives (9 credits)
Choose 3 courses from:
HOSP 214 – Issues in Tourism Management
HOSP 217 – Catering Management
HOSP 315 – Special Event and Wedding Planning
SPTM 313 – Management of Sport Information
SPTM 315 – Legal Aspects of Sport Management, ACCT 352 – Law and Social Issues in Business or HOSP 482 – Law of Innkeeping
HOSP 316 – Cross Cultural Etiquette and Protocol
SPTM 318/HOSP 318 – International Sport & Tourism
HOSP 346 – Travel Internet Marketing
HOSP 355 – Ecotourism Entrepreneurship
HOSP 364 – Event and Meeting Management Practicum
SPTM 420/HOSP 420 – Sport Event Practicum
---
Admissions Information
Learn more about undergraduate admissions requirements, deadlines, tuition and financial aid available to you.