Minor in Management Information Systems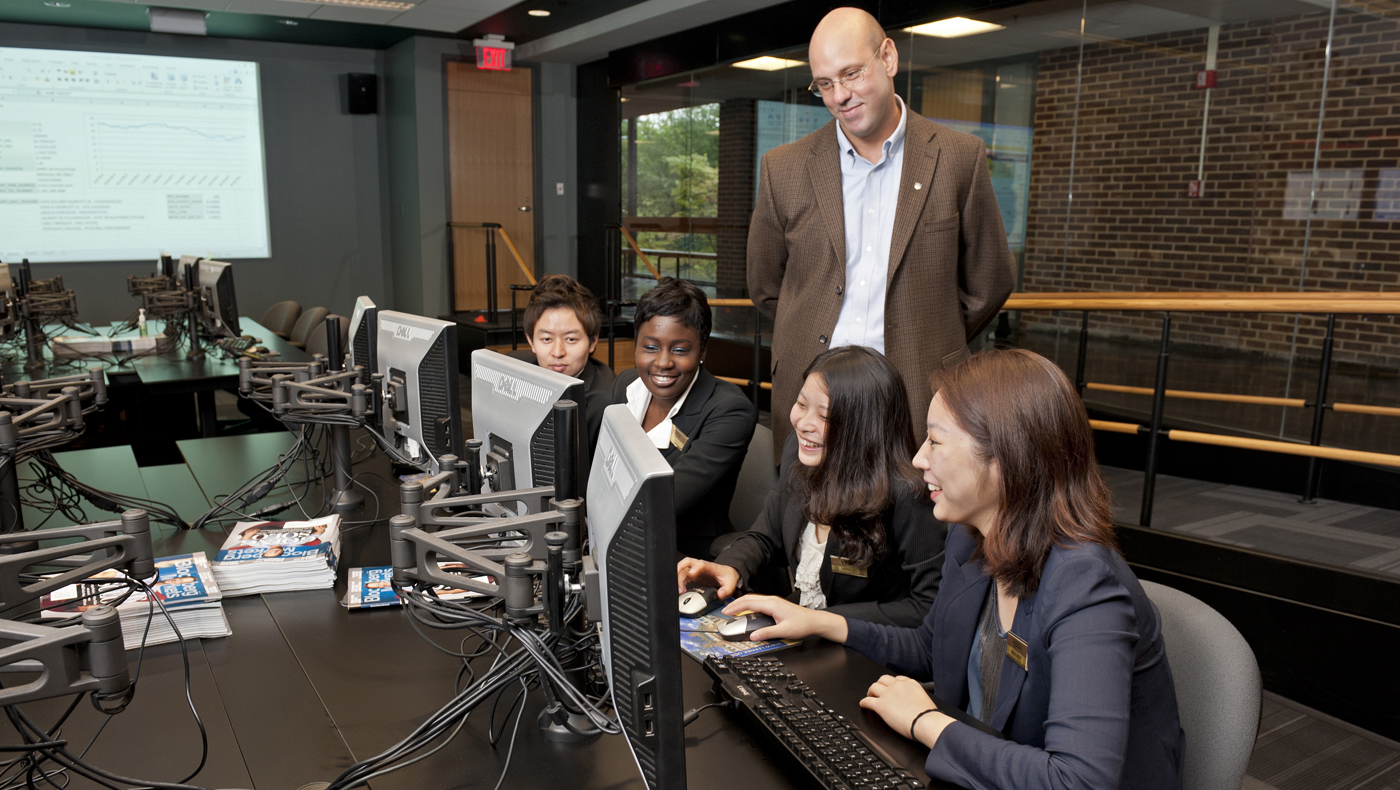 Learn to apply information technology to the business world.
With an MIS minor, you'll learn to solve business problems and apply your knowledge of the latest technology in the workplace. You'll integrate business fundamentals, information technology skills and project management through structured problem-solving courses.
The MIS minor complements any business-related major and expands career options for students with majors outside the Lerner College.
PROGRAM HIGHLIGHTS
MIS Capstone Project
The MIS minor features a capstone project. During this project, you'll gain hands-on, for-credit experience as you and your team develop a solution to a local client's actual business problem.
PROGRAM REQUIREMENTS
Suggested course sequence.
Required Courses
ACCT207 Accounting I
BUAD306 Service and Operations Management
MISY160 Business Computing: Tools and Concepts
MISY261 Business Information Systems
MISY225 Intro to Programming Business Applications
MISY330 Database Design and Implementation
MISY430 Systems Analysis and Implementation
MISY431 MIS Project Management
MISY432 MIS Projects
You must earn a grade of C- or better in MISY 225 to proceed in the MIS minor.
All substitutions must be approved in writing by the MIS Project Coordinator prior to taking any MISY course.
---
Admissions Information
Learn more about undergraduate admissions requirements, deadlines, tuition and financial aid available to you.