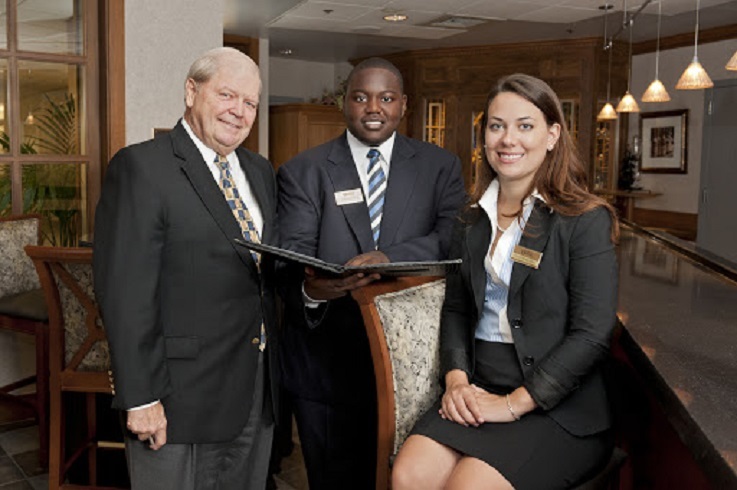 If you are interested in entering the hospitality field, you may find yourself asking, "What jobs can I get with a hospitality degree?"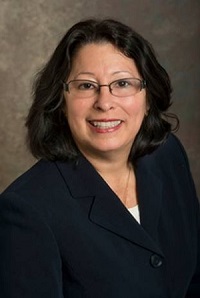 According to Sheryl Kline, Lerner College professor and chair of hospitality, there are many options, as long as you utilize the right resources.
Kline said that a hospitality degree prepares you for successful management careers in the hospitality and service industry, and will also "prepare you for so much more."
"Recent alumni hold leadership positions in hotels, restaurants and hospitality venues around the world," Kline said of Lerner hospitality business management graduates. "Some even own their own businesses."
When referencing jobs held by Lerner hospitality business management program graduates, Kline listed options like:
Hotel management
Revenue managers
Sales managers
Restaurant managers
Human resources managers
Country club managers
Entrepreneur
Academia
Lerner College hospitality business management alums "work at world class companies such as Marriott International, ARAMARK, Bloomberg, Wawa and Wegman's," Kline said. "They also own restaurants, consult for real estate companies and plan events and weddings."
Take a look at Dylan Glickstern, for example, an alumnus of Lerner who graduated with a sports management degree in 2015. He now works as a sales associate for the Philadelphia 76ers.
"Lerner helped me not only find the job, but prepared me for the intense schedule of the NBA and for the real-world issues I handle every day," Glickstern said.
Master's of science in hospitality business management alumna Jane Ji agreed with Glickstern's assertion that the hospitality program does an excellent job of preparing students for new tasks and increased responsibilities.
Ji, who previously worked as a revenue analyst at Marriott Shanghai, said that the master's program provides an excellent balance of exposure to industry and academia, calling it  "well designed for industry needs."
"The knowledge, skills and toolkits I acquired through these courses equipped me with a better shot for the job market," Ji said. "My peers are now working for major hotel chains, online tourism agents, government agencies, academic institutions and etc. across the world."
In terms of her own career, Ji said, "I earned the opportunity to further explore the analytics world that I've always loved. I'll always be grateful to this program for shaping my career."
As part of its commitment to ensuring each student with a great job after graduation, the hospitality department hosts the Lerner Hospitality Career Fair, which helps connect students with jobs like Glickstern's. The annual event, held in the Trabant Multipurpose Rooms, is frequented by hospitality students and recruiters alike.
Hospitality alumnus David DiFalco, for example, has attended the career fair 14 times; four as a student, and now 10 as a recruiter for different hospitality companies.
As a student, going to the career fair helped DiFalco narrow down what he was interested in pursuing for a career, and actually locking down those elusive job offers. As a result, he eventually received job offers from all of the companies he was interested in.
Today, DiFalco has fulfilled his dreams of working as the general manager of the Marriott Renaissance New York Midtown Hotel.
"Don't wait until you're a senior to start showing up to the career fair," DiFalco said as his advice to current students. "Over the course of my college career, I began to form relationships with those recruiters, which was fantastic."
Kline also had some advice for students: "If you are bright and enjoy working in a people intensive environment that is fun and challenging, then there is a job in the hospitality industry for you."