Bachelor of Arts in Economics Education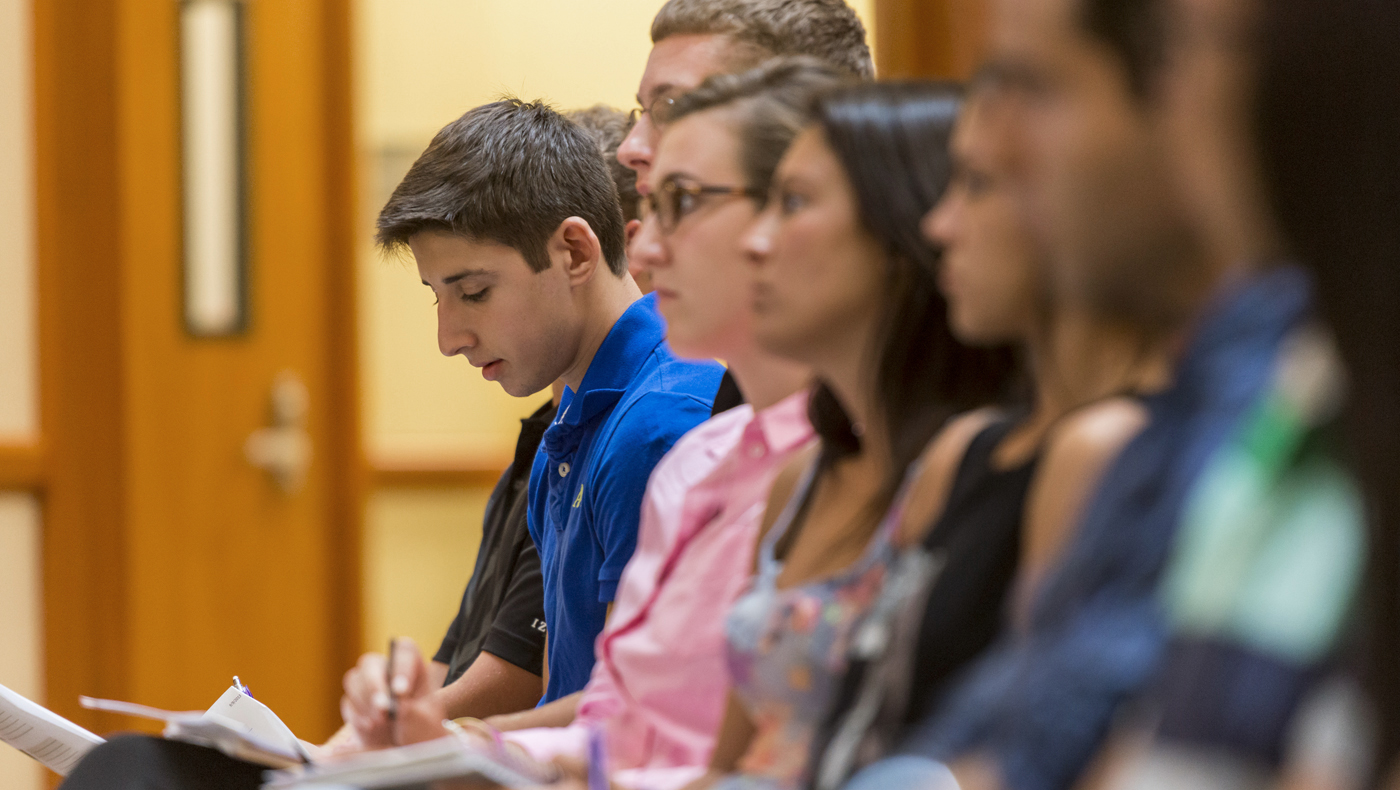 Teach important economic life skills.
Economics education for K-12 students is increasingly important. When they grasp microeconomic and macroeconomic concepts, they'll be prepared to make solid plans for their personal finances: loans, taxes, insurance, stocks and banking. They will also develop a foundation to succeed professionally.
Program Requirements
The economics requirements for this degree are the same as those for the other economics majors.
Additional required courses include:
Nine courses in political science, geography and history (a total of 27 hours), including POSC 150, GEOG 120, HIST 104 and HIST 206
Education courses: EDUC 413, 414, 419, 420, 400 and 430
History courses: HIST 491 and 493
Career Opportunities
Graduates are prepared to teach in Delaware schools and in other states or countries. For information on career resources please visit the Lerner Career Services Center.
News
Lerner College Program Ranked by Poets&Quants

-

UD's Lerner College Undergraduate Program has risen 10 spots to be ranked #51 in the nation this year.

Lerner Grads Earn More

-

Class of 2018 graduates of the University of Delaware's Lerner College are earning above-average starting salaries, beating national starting salary averages by up to 20%.
---
Learn More
For more information about this program, email Professor Bonnie Meszaros at meszaros@udel.edu or visit the UD Social Studies Education page.
---
Admissions Information
Learn more about undergraduate admissions requirements, deadlines, tuition and financial aid available to you.