Minor in International Business and IB with Language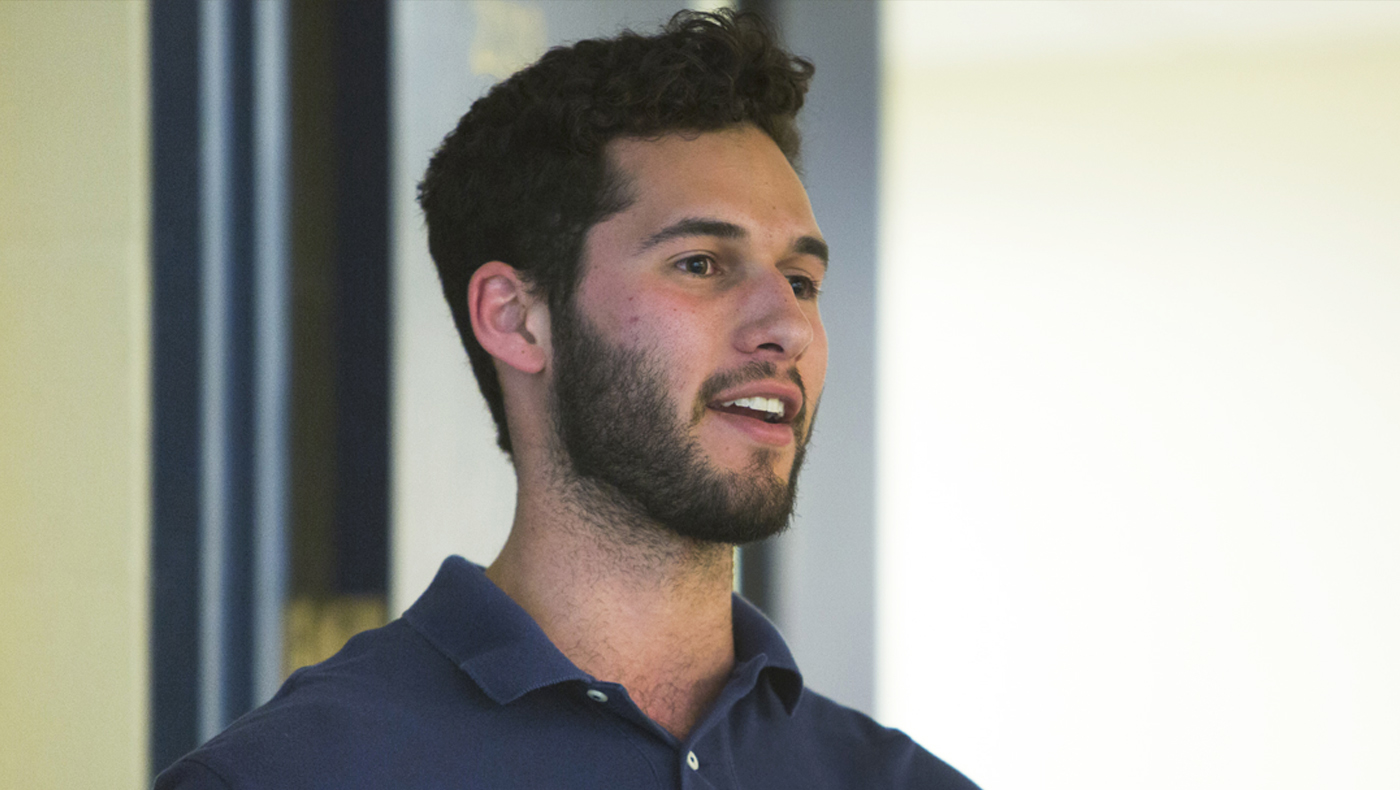 Learn more about business in a global society.
Add a minor in international business or international business with language to your Lerner College major.
Either minor can be added to any non-economics business degree from Lerner to give you a competitive edge and a foundation for dealing with the intricacies of international business.
You can make this minor even more valuable by adding a study abroad program to your course of study. UD was the first university in the country to offer study abroad. We have an array of programs across disciplines that fulfill a variety of requirements.
PROGRAM REQUIREMENTS
All courses 3 credits unless stated otherwise.
The international business with language minor requires two additional classes (6 credits) in a 200-level foreign language.
International Business and Economics Courses: choose 3
ACCT395 Seminar: International Accounting
BUAD384 Global Business Environment
BUAD386 International Business Management
BUAD391 Seminar on International Management
BUAD393 Seminar on International Marketing Management
BUAD394 Seminar on International Operations Management
BUAD425 Current Issues in Global Business
BUAD475 International Marketing
ECON340 International Economics
FINC392 Seminar on International Financial Management
FINC415 International Finance
International and Regional Studies Courses: choose 3
Many of these courses are only available during a semester abroad.
ANTH101 Introduction to Social & Cultural Anthropology
ANTH230 Peoples of the World
ARTH163 Architecture in Global Contexts
ARTH198 Studies in World Art & Architecture
ARTH209 Early Medieval Art: 200-1000 AD
ARTH239 Art & Architecture of Europe
ARTH237 Art of Tibet
ARTH249 Art & Architecture in Context
ARTH305 Italian Baroque Art: Metaphor & Marvel
ARTH321 Great Cities of the World: Ancient Rome
COMM263 International Social Conduct
COMM421 Intercultural Communication
ECON311 Economics of Developing Countries
ECON340 International Economics
FASH355 International Fashion Consumers & Retailers
FLLT319 Topics: French Lit. in Translation
FLLT321 Topics: Chinese Lit. in Translation
FLLT325 Topics: German Lit. in Translation
FLLT326 Topics: Hispanic Lit. in Translation
FLLT327 Topics: Russian Lit. in Translation
FLLT328 Topics: Japanese Lit. in Translation
FLLT329 Topics: Italian Lit. in Translation
FLLT330 Varying Authors, Themes & Movements
FLLT331 Introduction to Chinese films
FLLT332 Topics: Arabic Lit. in Translation
FLLT333 Israeli Film
FLLT337 Brazil Through Film
FLLT338 Light and Shadow – Japanese Films
GEOG102 Human Geography
GEOG120 World Regional Geography
HIST103 World History I
HIST104 World History II
HIST135 Introduction to Latin American History
HIST137 East Asian Civilizations: China
HIST138 East Asian Civilizations: Japan
HIST339 Topics in European History
HIST341 Ancient Rome
HIST357 The European City
MUSC103 Introduction to Italian Opera
MUSC205 Music of the World
PHIL204 World Religions
POSC240 Introduction to Global Politics
POSC309 Political Culture by Country
POSC310 European Politics
POSC311 Politics of Developing Nations
POSC350 Politics and the Environment
POSC409 Topics in World Politics
POSC441 Contemporary Politics by Country
---
Admissions Information
Learn more about undergraduate admissions requirements, deadlines, tuition and financial aid available to you.