Undergraduate Opportunities
A Lerner education is an investment in you.
The Lerner College of Business and Economics is an important partner in helping you to develop as a professional and as a person. One of the greatest assets to being a student at a major research institution in a centrally located state like the University of Delaware is the opportunity you have as an undergraduate student to cultivate learning, develop knowledge and get involved.
Choose from a number of student organizations, career services, global connections and research involvements designed to grow your experiences and build your resume — opportunities that start in your first year and are available to you long after graduation.
Opportunity Abroad
In 1923, a group of eight Delaware students set sail for France — America's first study abroad program. And in 2016, U.S. News and World Report ranks the University of Delaware study abroad program amongst the top 20 in the nation. Every year, Lerner College students join these ranks through study abroad and international internships with leading global companies. Learn more at the University of Delaware Institute for Global Studies.
Learn More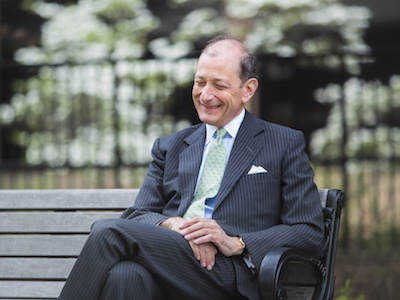 Research
Get involved in business research as soon as your freshman year. Get to know faculty as mentors and advisors, and work with them in some of the most innovative areas in business. Research Centers at Lerner include: Center for Applied Business & Economic Research, Center for Economic Education & Entrepreneurship, Institute for Financial Services Analytics and Hospitality Associates for Research & Training.
Learn More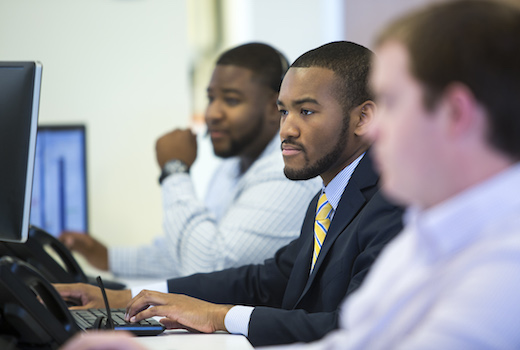 Experiential Learning
Centers at Lerner College serve to get you involved and working in your field of choice right on campus — whether you're interested in hospitality and tourism, finance or entrepreneurship. Experiential Learning Centers at Lerner include: The Horn Program in Entrepreneurship, JPMorgan Chase Innovation Center, Michael and Rosann Geltzeiler Trading Center, Marriot Center for Tourism & Hospitality and Vita Nova Restaurant.
Learn More
Discovery Learning Experience
The Discovery Learning Experience (DLE) involves instructional experiences outside of a traditional class. DLE credits can include internships, study abroad, service learning, undergraduate research and designated courses; for example: BUAD 444 Entrepreneurship and Small Business Management, ECON 436 Seminar in Public Policy Economics, FINC 418 Seminar in Corporate Governance, BUAD 464 Sport Management Capstone Internship and more.
Undergraduate Advising
The Lerner Office of Undergraduate Advising & Academic Services provides professional and academic advisors for all students interested in the Lerner College majors and minors. Meet with an advisor before you even begin classes to explore the many opportunities to get the most out of your educational and career development. By meeting regularly with your advisor throughout your time at Lerner, you can plan your academic career and make sure you stay on track.
Involvement Opportunity
Choose from a number of organizations meant to foster professional development and build your network. A few business-oriented student organizations include: Hospitality Club, Financial Management Association, Minority Business Student Association, National Association of Black Accountants (NABA), Women in Business, Blue Hen Investment Club, Accounting Students Association, Entrepreneurship Club and others.